News
Learn how WTSD is making virtual learning possible for our Woodbridge Township students. If you missed the presentations, click the links below. Parent Frequently Asked...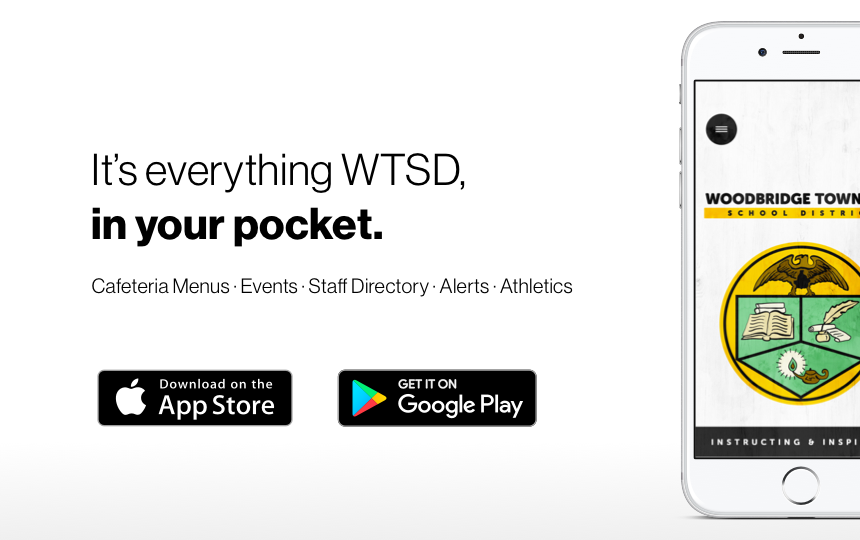 We're thrilled to announce Woodbridge Township School District's new app! It's everything WTSD, in your pocket. Click here - https://youtu.be/bLmmbUEM7bIWith the new app,...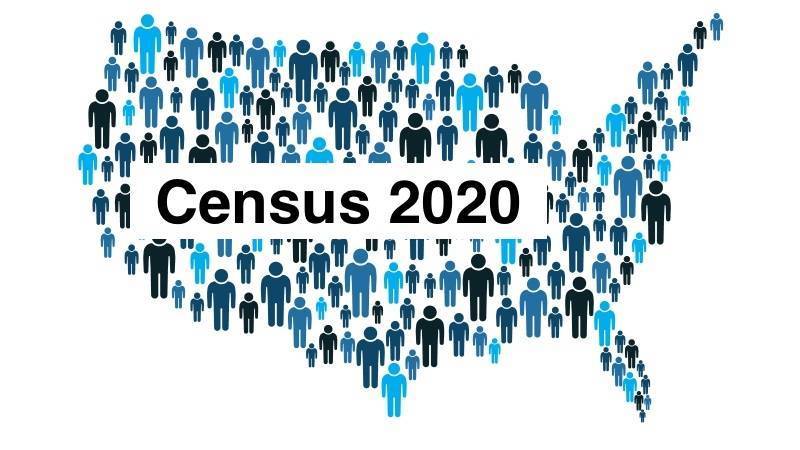 Help shape the future in the best town around! Be counted, it does a community good.
SEE ALL NEWS
LIVE FEED
Joanne Shafer
8 days ago
Dear Claremont Avenue Families,
I hope this letter finds you and your family well. As you know, Dr. Zega announced today that due to the increase in Covid-19 cases, our new target date to begin Phase 2, hybrid instruction, is now March 1, 2020.
NJ New case rate (3 day average):
Oct, 2020: 1668 new cases per day
Jan, 2021: 5,580 new cases per day
Running Total Positive Cases for Students and Staff (since Oct 2020):
329
Woodbridge Township School District New Cases Per Day (5 day average):
Oct, 2020: Staff: 0.4
Students: 2.4
Jan, 2021: Staff: 4.8
Students: 8.6
Students will continue with fully remote instruction through March 1, 2020. On behalf of the faculty and staff at Claremont Avenue, I thank you for your continued support and patience. Please contact me if you have any questions or need assistance. We are here to support our students and families as we continue through these challenging times.
Be safe and healthy.
Ms. Shafer
13 days ago
Happy New Year to all of our Claremont Families. I hope you had a safe, enjoyable, and restful break. Remote instruction will resume tomorrow, January 4, 2020.
Ms. Shafer
about 1 month ago
Due to the weather forecast and anticipated power/internet outages that would impact both teachers and students, Woodbridge Township School District will have asynchronous instruction on Thursday, December 17, 2020. Teachers are posting assignments today in preparation for Thursday and will be providing instructions as to what needs to be completed. Assignments posted for Thursday will be due on Sunday, December 20, 2020, to allow time to submit if power/internet is down. As with other asynchronous days, student attendance will be contingent upon their completion of assignments. Student attendance will default to present. If the assignment is not submitted by Sunday, December 20, 2020, attendance can be switched to absent. We are planning for live, synchronous instruction on Friday, December 18, 2020.
Ms. Shafer
about 1 month ago
Congratulations Mr. George Bonilla!
Claremont Avenue School #20
2020-2021 Governor's Educator of the Year Nominee
Ms. Shafer
2 months ago
Parent conferences will be held Monday, November 30, 2020 through Friday, December 4, 2020. Your child's teacher will be reaching out to you to schedule a conference. If you would like to schedule a conference with a special area teacher, please email them directly. Office hours will not be held during the week of parent conferences.
SEE ALL POSTS