News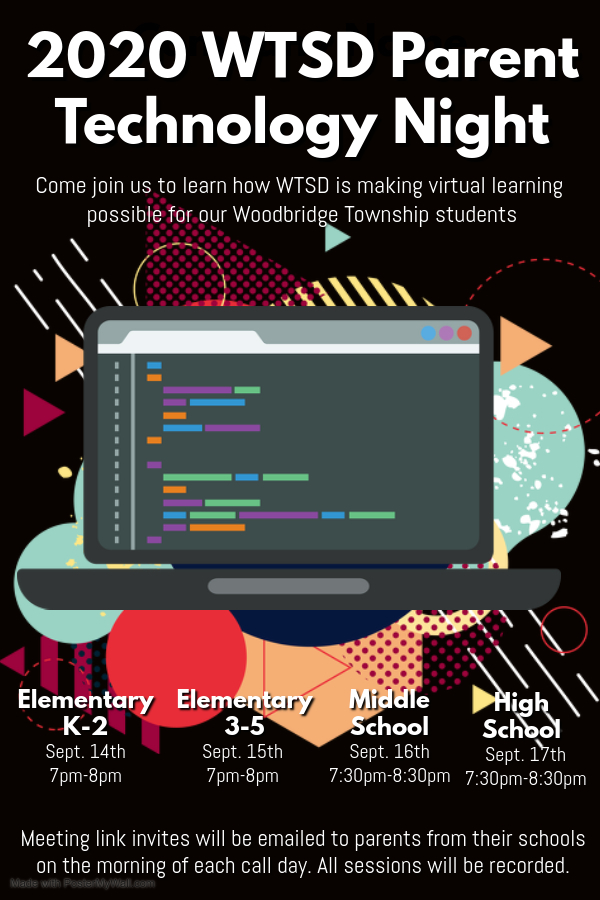 Learn how WTSD is making virtual learning possible for our Woodbridge Township students. If you missed the presentations, click the links below. Parent Frequently Asked...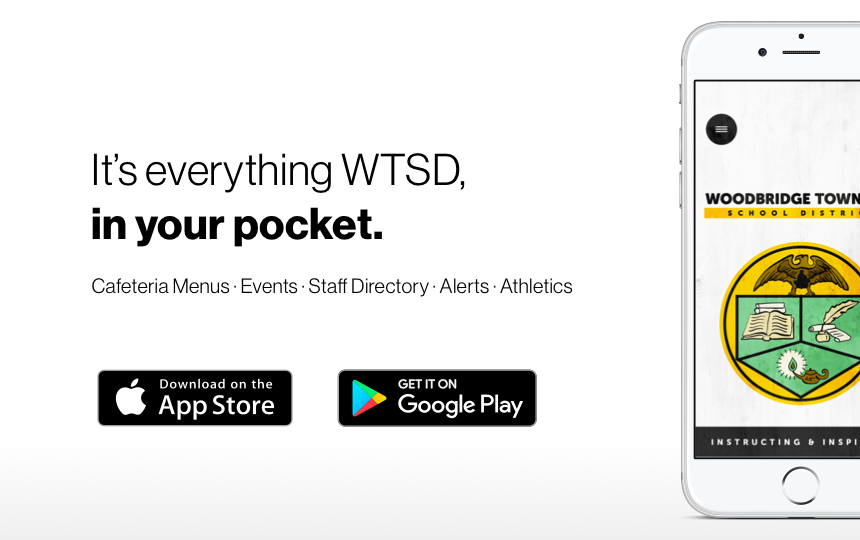 We're thrilled to announce Woodbridge Township School District's new app! It's everything WTSD, in your pocket. Click here - https://youtu.be/bLmmbUEM7bIWith the new app,...
Help shape the future in the best town around! Be counted, it does a community good.
SEE ALL NEWS
LIVE FEED

June Puskuldjian
29 days ago
If you and your family plan to travel outside of the state, please review the important information below.
Quarantines:
*Students traveling to states other than DE, PA, NY, CT for more than 24 hours will require a10 day quarantine.
* If the traveler/student has a negative COVID test after travel, the quarantine is reduced to 7 days. If the student gets tested, they can return after 7 days if the test is negative.
*If the traveler/student chooses not to get a Covid Test after travel, they will have to quarantine 10 days.
https://covid19.nj.gov/faqs/nj-information/travel-and-transportation/are-there-travel-restrictions-to-or-from-new-jersey
Vaccinations or recent positive tests for COVID do not exempt travelers from the mandatory 10 or 7 day quarantine.
If you have any questions about travel quarantine, please contact the main office at 732 602-8523 or Nurse Belo at 732 602-8524.

June Puskuldjian
3 months ago
On Monday, March 1, students will be returning to hybrid instruction.
Rotation Group A students will attend school Mondays and Tuesdays (half-day in person).
Rotation Group B students will attend school Thursdays and Fridays (half-day in person).
Rotation Group C students will remain fully remote.
All students will have remote learning on Wednesdays.
All rotation groups will be the same and are listed in the parent portal for your reference.
*School will begin at 8:45am and dismissal is 1:10pm. Students will have lunch in school.
*There are no changes in transportation pickups and drop-offs - it will be the same as it was last time we were in school. As we get closer to our return date, an email will be sent out.

June Puskuldjian
3 months ago
Click on the link below to view Woodbine Avenue's Virtual Pet Show. Thank you Mrs. Gaffney for putting this together and to everyone that sent in pictures of their pets.

June Puskuldjian
3 months ago
Check out our Virtual Literacy Fair. Thanking all the students that participated in the Literacy Fair. Everyone was so creative and did a wonderful job with their project. A special thank you to the Literacy Fair Committee for all their planning and hard work to make this project so successful.
https://www.youtube.com/watch?v=cADfcLpLk9Y

June Puskuldjian
3 months ago
School #23 is proud to announce Ms. Allyson Basil-Moore, Second Grade Teacher, is 1 of 93 educators selected by the NJDOE for the Exemplary Educators Recognition Program. Congratulations!
SEE ALL POSTS