News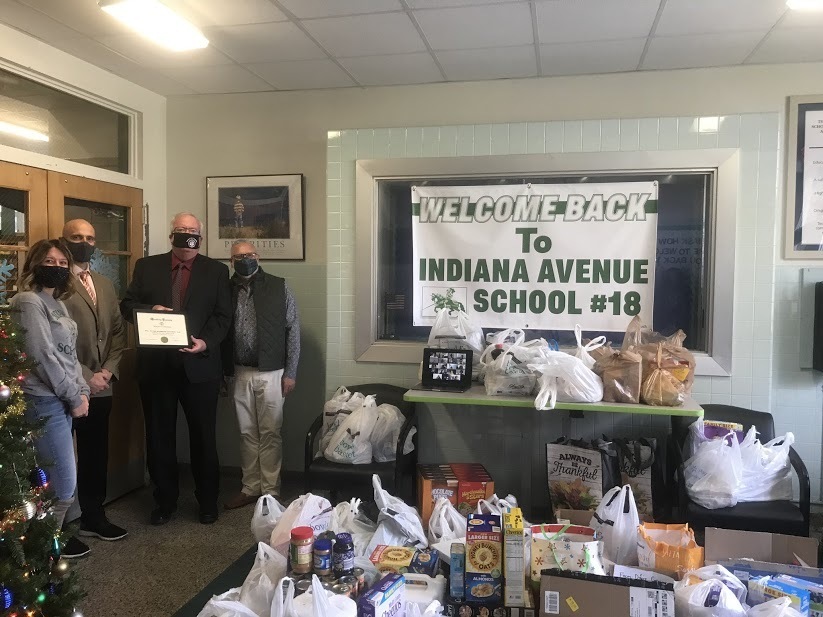 The National Elementary Honor Society collected nonperishable items to donate to "We Feed Woodbridge." In the picture is all the donations received along with Mayor...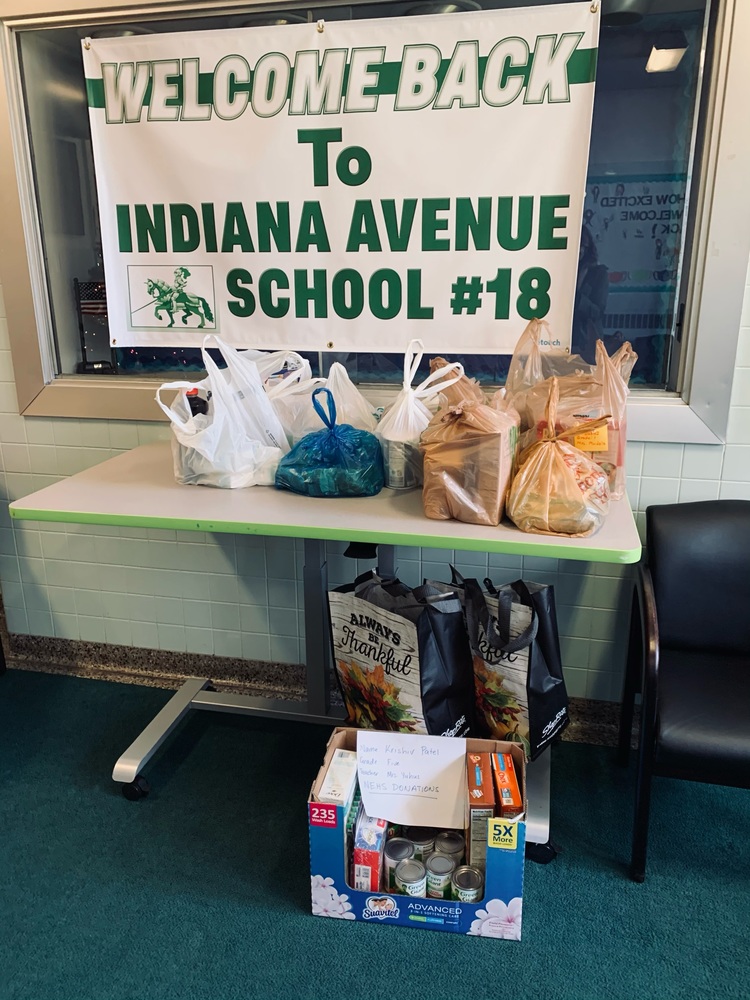 Thank you all who donated for our National Elementary Honor Society Food Drive so far! You can still donate until Tuesday. The mayor will be coming then to view all the...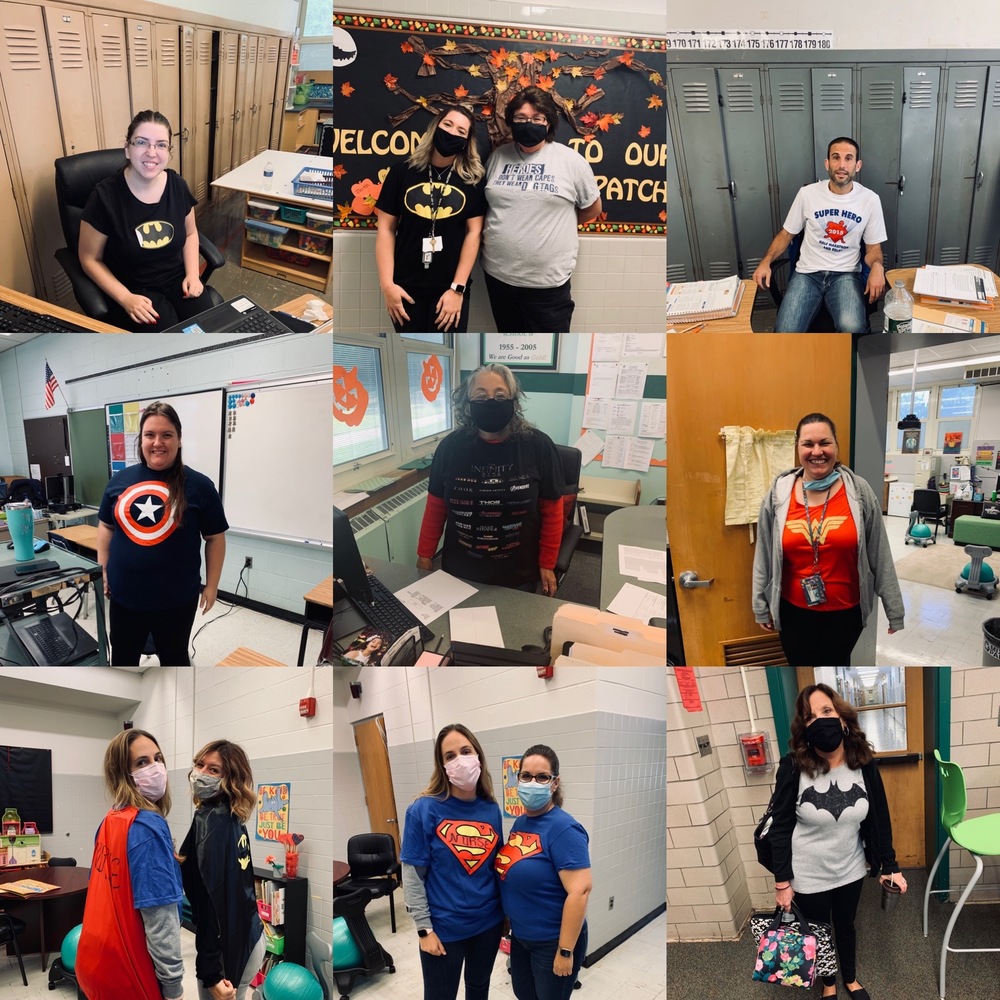 Staff wearing their Super Hero gear.
SEE ALL NEWS
LIVE FEED

Indiana Avenue School #18
29 days ago
Indiana Ave. School # 18 Families,
As we close in on the conclusion of 2020, I wanted to once again express my sincere gratitude for your continued patience, collaboration, support, and dedication to our great school! We continue to face challenges and obstacles, but most importantly we face them TOGETHER! All stakeholders which have a part in the School 18 family continue to portray what a school family looks like. I want to wish you all a Happy Holiday and a Happy New Year! Please take time this break to relax, unwind, spend time with family, and have some fun.....You certainly earned it! Tomorrow Wednesday December 23rd is our Festive Sweater/shirt day. The school day will conclude at 1:15pm for all students and staff (NO office hours tomorrow). School will resume on Monday January 4th. Again, if we can be of assistance in anyway please do not hesitate to contact the school. Continue to stay safe, wear your masks, and practice social distancing as you celebrate the holiday season.
Mr. Chiera

Indiana Avenue School #18
about 1 month ago
Good Afternoon School 18 Families,
I hope this email finds you and your families well. I miss seeing all of your children in our building and hope to see them all soon!
Due to the impending winter storm, the Woodbridge Township School District has determined Thursday, December 17th will be an ASYNCHRONOUS instructional day for all students. By Wednesday December 16, teachers will have asynchronous work assigned for their students for Thursday December 17th. Each teacher will provide specific instructions for their class and will be the point of contact as usual. The work assigned for Thursday will not be due until Sunday December 20th. By submitting assignments during this time frame, this will ensure your child marked present for the December 17th school day.
This Thursday allows student's to continue with their schooling but may also allow them the opportunity to enjoy a good snowfall! During these challenging times, I hope families are able to create fun and memorable experiences.
If you are enjoying time in the snow, please take some pictures to share with our teachers and classmates!
Be safe and stay well.
Mr. Chiera

Indiana Avenue School #18
about 1 month ago
Good Morning School 18 Families,
Another week is behind us and our School 18 community continues to make the best of our current situation. I hope everyone is doing well and and staying safe. I just want to reiterate if you need assistance of any kind please do not hesitate to contact myself or your child's teacher during these trying times . Parent/Teacher conferences end today, it is important to keep an open line of communication between parent/teacher. Although the students are not in the building, we will continue to provide a positive learning experience for all our students.
Thank you again to all of our parents, guardians, and family members who are assisting our students each day in their learning. It does not go unnoticed.
Thank you teachers/staff for all you continue to do for your students. I am so proud to be your principal.
Thank you to all of our students for your commitment to your education. I look forward to the day we can all be together and learn in our building.
Have a great weekend!
Regards,
Mr. Chiera
Principal

Indiana Avenue School #18
2 months ago
SCHOOL 18 NATIONAL ELEMENTARY HONORS SOCIETY IN PARTNER WITH "WE FEED WOODBRIDGE" PRESENTS
FOOD AND NON-PERISHABLE GOODS DRIVE
NOVEMBER 9TH TO NOVEMBER 23RD
DROP OFF ALL ITEMS TO THE MAIN ENTRANCE OF THE SCHOOL
ITEMS NEEDED INCLUDE:
Non-Perishable Food
peanut butter, jelly, syrup, pancake mix,
crackers, cereal, coffee, juice, canned fruit, rice,
canned pasta, Jell-O, tuna, instant potatoes, cookies,
can meat, spaghetti sauce, powder milk,
paper products, shampoo, toothpaste, toothbrushes,
body soap, personal hygiene products,
laundry detergent
Thank you for your support!

Indiana Avenue School #18
3 months ago
October's Stars Students!
view image
SEE ALL POSTS