News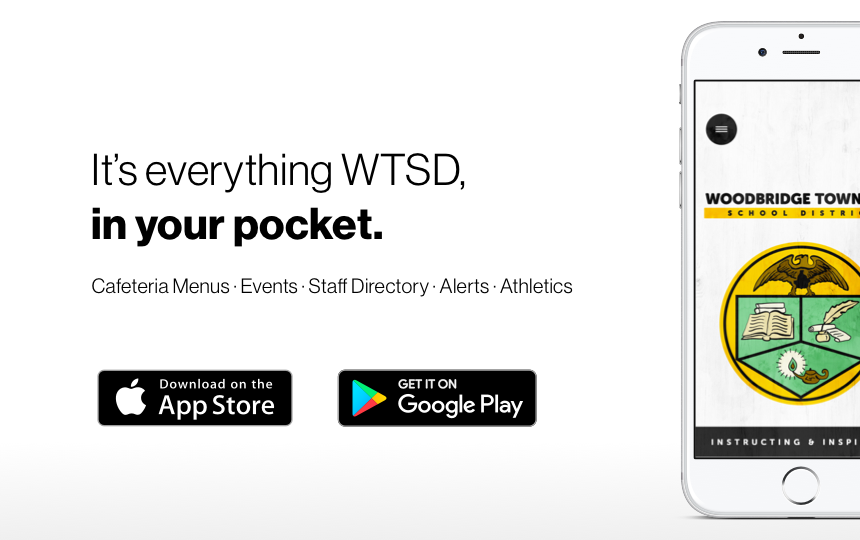 We're thrilled to announce Woodbridge Township School District's new app! It's everything WTSD, in your pocket. Click here - https://youtu.be/bLmmbUEM7bIWith the new app,...
As we look to the future and plan for students to return to schools in-person this fall, we must recognize and prepare for the ways the Covid-19 virus and necessary public...
Help shape the future in the best town around! Be counted, it does a community good.
SEE ALL NEWS
LIVE FEED

James Parry
22 days ago
This is a friendly reminder that Summer Bridge is underway! If your child hasn't already logged in to begin, have them start today! There are many benefits to working for the recommended 30 minutes per day per subject. Students will embark on an individualized pathway that adjusts to meet their needs.This is a great way to practice old skills and acquire new ones. There will be weekly prizes from local businesses for students to earn as well!
Remember to access Imagine Learning via the links below. It is very important that these links are used as there is a site embedded code (3418120) which is required for successful login. Username and password are the same - Student ID# beginning with 5850.
Language Arts (Students who completed grades K-5): https://app.imaginelearning.com/?sitecode=3418120
Math Facts (Students who completed grades K-1): Https://mathfacts.imaginelearning.com/?sitecode=3418120
Imagine Math (Students who completed grades 2-11): https://math.imaginelearning.com/?sitecode=3418120
For your convenience, this link will open a short video tutorial that demonstrates how to log in: https://tinyurl.com/SummerBridgeLogIn
If you have any questions or need assistance, please send an email to WTSD.Summerbridge@gmail.com.

James Parry
22 days ago
FMS Yearbook Update from Lifetouch:
Fords Middle School
Lifetouch
Spring Images and Yearbooks
Update July 14, 2020
Parents we apologize for all delays in delivery and ordering of your Spring pictures & yearbook.
Due to strict Covid19-government guidelines our plants were shut down for many weeks and are now reopened at 30% capacity. We too have Covid19 cases occurring in our plants and with our staff and are having to adjust daily. We are working hard to get your Spring images uploaded for you to view as well as order online at Mylifetouch.com .
In August you will be able to visit the website, view your child's Spring image and order as desired.
Yearbooks are delayed by 8-10 weeks of original delivery due to the shutdown of the plants by the government. They will be delivered to the school as soon as possible and we will keep you updated.
We appreciate your patience during this time and we hope you are healthy and safe. Stay well.

SEE ALL POSTS