EDIT MAIN
General Information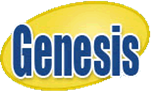 Genesis is Web-Based Student Information and Staff Management Systems for Woodbridge Township Schools. Parents/guardians can access Genesis at any time to review the child's academic progress, attendance, as well other student information. Username/Password can be obtained by contacting your child's school main office if needed.
Instructions for Parents and Guardians to Access Genesis
Visit the Woodbridge Township School District website: https://www.woodbridge.k12.nj.us
Scroll down to click on the "Genesis" Parent Access Portal icon
Enter username and password.
**NEW THIS YEAR**
ALL PARENT PACK FORMS WILL NOW BE COMPLETED IN THE GENESIS
PARENT PORTAL. HARD COPIES OR PAPER COPIES WILL NO LONGER BE AVAILABLE. PLEASE SEE THE PARENT TAB FOR DIRECTIONS. A GENESIS EMAIL WAS ALSO SENT TO OBTAIN YOURINFORMATION.
ROBERT MASCENIK TEACHERS FOR 2019-2020:

Kindergarten - KT - Ms. Troyano Room 11
Kindergarten - KF - Ms. Finnerty Room 6

Grade 1 - 1EC - Ms. Cimilluca - Room 26
Grade 1 - 1S - Ms. Sautner - Room 24
Grade 1 - 1C - Ms. Casey - Room 22

Grade 2 - 2B - Ms. Benson - Room 32
Grade 2 - 2MA - Ms. Manente - Room 30
Grade 2 - 2M - Ms. Mellito - Room 22

Grade 3 - 3D - Ms. Dubay - Room 36
Grade 3 - 3P - Ms. Pagano - Room 38
Grade 3 - 3F - Ms. Farrington- Room 34
Grade 4 - 4A - Ms. Anderson - Room 12
Grade 4 - 4B - Ms. Bucior - Room 10
Grade 4 - 4S - Ms. Schultea - Room 14
Grade 5 - 5D - Ms. Boyd - Room 3
Grade 5 - 5A - Ms. Ashnault - Room 5
Grade 5 - 5C - Ms. Chesney - Room 1