EDIT MAIN
Arts High School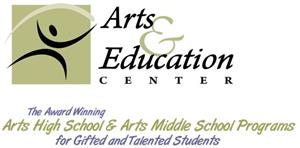 Arts High School is now accepting applications for their virtual semester this fall. Below is the link to apply and a link to schedule a virtual visit.
The Arts High School program is a special release-time program for gifted and talented students, grades 9-12. Students interested in joining the program must audition to participate. It is administered by the Arts & Education Center which has been operating the program in Middlesex County since 1980.
Students selected for the program will receive courses in the literary, performing and visual arts taught by distinguished teaching artists. The courses are taught at an advanced level and provide a rigorous curriculum for developing artistic skills and creative expression in the art form of the student's choice.
Arts High School classes are held from January to May, with each student scheduled to attend one afternoon per week for a fourteen week term. In cooperation with sending high schools, the program seeks, identifies and recruits talented students through the following means: Press releases; mailings of AHS literature to schools, public libraries, students' homes, and others; announcements in the schools. Auditions, open to all interested students, are held in December. Students must register in advance. Student acceptance into the Arts High School program is dependent on their schools approval of their participation in the program.