EDIT MAIN
Advanced Placement Information

AP Exams have been ordered as of March 12th.
Please make sure you pay for you AP exams by following the instructions below:
Students must log on to MySchoolBucks and purchase their exam(s). The first exam is paid for by Woodbridge Township School District. You must add all exams to your cart before you check out.
If you have any questions about payment please contact your Counselor.
Students must join the AP Classes rooms with the join codes listed here.
*AP Capstone students: Add your AP Capstone exam into your cart first.
If you have any questions please ask your AP Teacher.
Schedule for 2020-2021 AP Exams
All AP exams will be administered for Administration 3, all students will be taking then exams virtually at home.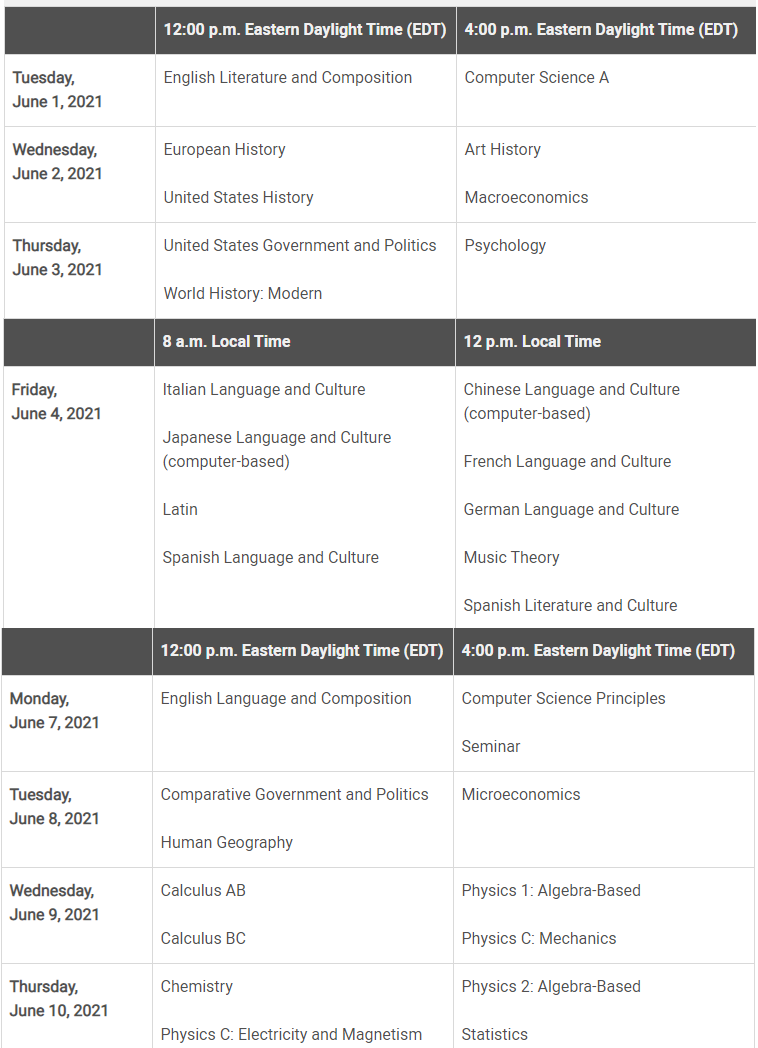 Students will no longer be charged the $40 cancellation fee if they wish to cancel their exams. Canceling exams:
Students who cancel their exam will receive the average of the two marking periods as a final exam grade.
Contact Ms. Galvin if you would like to cancel an exam - Cheryl.Galvin@woodbridge.k12.nj.us
AP Schedule Changes
All schedule changes, including AP, must be completed by June 28th.
After that, students are not able to drop AP classes until the 3rd Monday of September with approval from Mr. Pace.