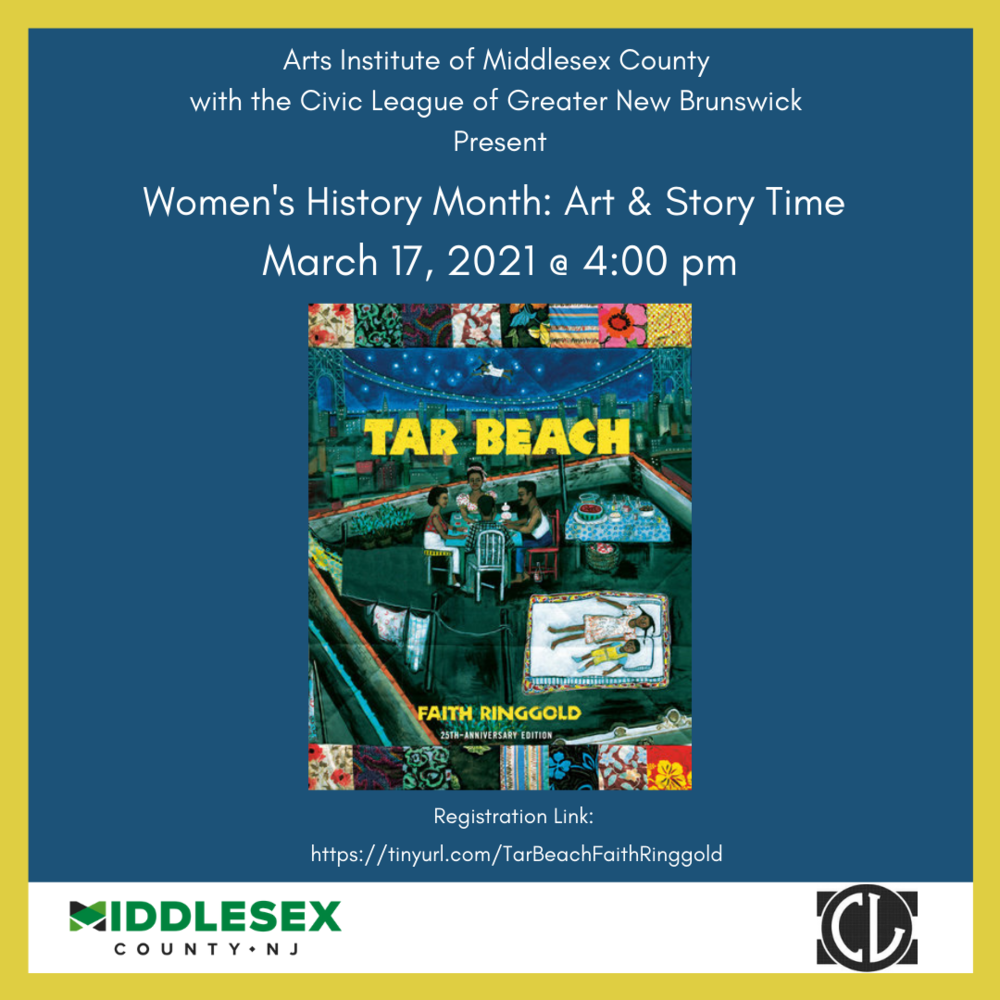 Tar Beach Night
Patricia Fitzgerald
Tuesday, March 16, 2021
Thank you all for joining us for our Women's History Month Art Story & Time. We will back this Wednesday, March 17th at 4 pm and will be reading Tar Beach.
Please make sure to register for the event using the link below and invite your friends to join in the fun!
The previous Women's History Month sessions along with the submitted art pieces will soon be posted to the following web page:
http://www.middlesexcountynj.gov/Government/Departments/BDE/Pages/Women-History-Month.aspx
Women's History Month Art & Story Time
Join the Civic League of Greater New Brunswick in a reading of Tar Beach written and illustrated by Faith Ringgold. Soar over the city with the main character Cassie in a tale that weaves fantasy with African American and women's history.
After the reading we will create our own fantastical images inspired by our own dreams using whatever materials we have on-hand. All ages welcome!
Registration Link:
https://tinyurl.com/TarBeachFaithRinggold
All the BEST!
Sarah Ferreira
Content Manager
Arts Institute of Middlesex County
9 Livingston Avenue
New Brunswick, NJ 08901
Thank you.