WELCOME TO MRS. J. AMATO'S
2016-17 School Year
At this current time, I have 24 students on my roster. I can't wait to meet each and
every one of them. I am looking forward to hearing about how summer vacation was
spent
and all the subjects that my students want to learn about. It is my goal to
create
an atmosphere that will have the children love coming to school as much
In the next few weeks, as you are getting ready for the first day of school, take a few
minutes to review your math flashcards as well as any spelling/vocabulary words you
might have learned last year. It will make the transition to second grade easier.
It also is a good time to set up a special quiet place for you to do your homework each
night.
Before you go any further, I would ask for parents and students take a few minutes and
watch this video clip together. I hope it motivates you, as it has motivated me:
http://www.youtube.com/watch?v=F_fuOLISN9s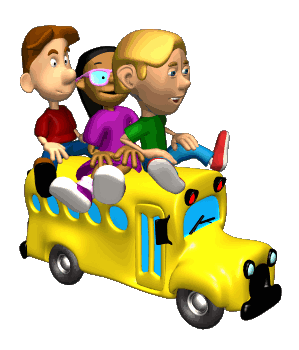 It is my hope that our first month gets off to a great start. To make sure that happens,
I must ask that my students come prepared, rested and ready to work. Over the next
few weeks, if
you see any of these materials on sale, it might be a good idea to pick
them up. Each child will be asked to
bring in the following supplies: crayons, a big box
of pencils, a highlighter, 2 boxes of dry erase (not
washable) markers, a pair of
scissors, an eraser, two two-pocket folders, 3 spiral notebooks, and 2 marble
notebooks. Although I can not ask for these additional items we can always
them in
class and will be grately appreciated: a box of tissues and a
container of
During the year, if I can ever be of any assistance to you, please contact me at any time.
We both have your child's best academic and emotional interests in mind at all times.
As parents, I must also ask you to please check your child's folder each and every night.
In order to keep the students free from harm and you updated on school happenings,
PLEASE PLEASE
return all school/teacher correspondence
immediately!
In school the month of
September
will be dedicated establishing and understanding rules.
Each child will be learning about our classroom as a community, Fords, Woodbridge
and
New Jersey.


It i
s

very important that your child comes to school able to spell his or her full name,
birthdate,
and parents names and
his or her address and phone number. Also please
keep
me informed of special days in your child's life (good or bad) and allergies or
problems.

This year school-wide, we will be instituting a new program focusing on

Character Education. We will be having pep rallies and Friday friendly projects

with other classes to create a positive Learning Environment for all.

I will send home to you more information and vocabulary to encourage our first pillar of

conduct "Being Proactive" at home. In addition, it is our hope that we create a

Lafayette Estates Family rather than just a neighborhood school.
Since the Big Focus in Woodbridge is
GOING GREEN
, remember as a family to reduce,

recycle and and reuse.

Stopping instances of Bullying is a major focus every day and every month at school.
Encourage your child to report

acts to you as they occur, so if there ever is an instance of bullying,
he or she will be comfortable in sharing that

with you as well. Then PLEASE BRING IT TO
MY IMMED
IATE ATTEN
T
ION
.
P.S. As the weather will be changing over the next few weeks,
please have your child wear or

bring the appropriate type of outerwear for the weather each day.


Putting names inside each article is a great way to not lose anything.

As always , please do not send your child to school if he or she is ill.